Your Solution for Natural-Looking Hair: Hairmond's Best Hair Patch in Delhi
Are you struggling with hair loss and looking for a reliable solution that will restore your confidence and give you a natural appearance? Look no further than our expert hair patch services, hair patch products, hair bonding, and hair clipping solutions in Delhi, Also we provide hair patch in Lucknow services. Reclaim your hair today!
Get Your Confidence Back
Hair loss can be a disheartening experience, but it doesn't have to define your self-esteem. Our hair patch solutions offer a seamless and effective way to regain a full head of hair. Our experienced professionals are skilled in providing customized hair patches that match your natural hair colour, texture, and style. Whether you're dealing with partial or complete hair loss, our hair patches are tailored to your unique needs, ensuring a natural and comfortable fit.
Say Hi To Affordable Hair Loss Solution
In addition to our services, we offer a range of high-quality hair patch products designed to cater to various preferences and requirements. These hair patches are made from premium materials, ensuring durability and comfort. Our products are easy to maintain, and our team guides on their proper care to ensure longevity and a consistent natural look. Our Hair Patch cost in Delhi is very affordable, which makes our clients restore their hair and confidence with affordability.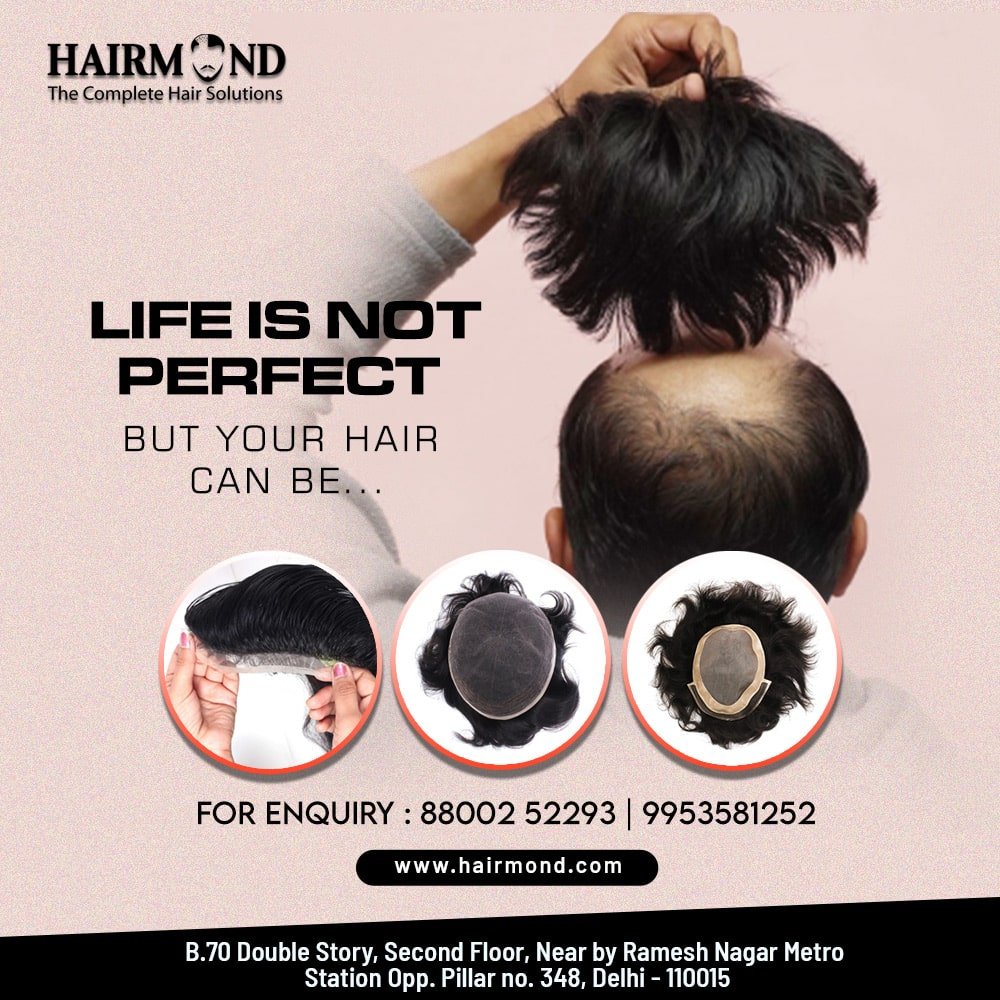 Looking for the Best Hair Bonding Near Me?
Hair bonding is another popular solution for individuals experiencing hair loss. Our skilled technicians use advanced techniques and adhesive products to attach hair systems securely to your scalp. Our Nearest hair bonding experts offer a natural appearance with a strong, reliable bond. You can confidently go about your routine activities without worrying about your hair system shifting or coming loose.
For those seeking flexibility in their hair replacement options, we  offer Hair clipping Near Me services. This method involves attaching the hair system to your existing hair using discreet clips. Hair clipping allows for easy removal and reattachment, making it a convenient choice for those who prefer flexibility in their styling. Don't let hair loss hold you back from feeling your best. Contact us today to schedule a consultation and discover how our hair patch services, products, Local hair bonding services, and hair clipping solutions can transform your appearance and boost your confidence. Regain your natural-looking hair with us in Delhi! Contact us and find nearby hair clippers!
TO MAKE AN APPOINTMENT, PLEASE CALL US.
We would love to help you!
Delhi:
B.70 Double Storey, 2nd floor near by Ramesh Nagar Metro Station Opp. Pillar no. 348
Phone:
+91 88002 52293
+91 1135837721
Opening Hours:
ALL DAY
10:00 am – 07:00 pm
TUESDAY -ON APPOINTMENT ONLY